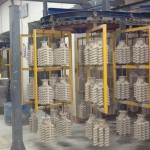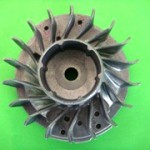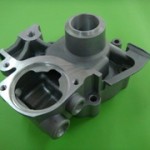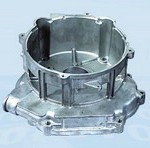 Investment Casting

    

Aluminium

Die-casting
Investment Casting
Investment casting is one of the many metal casting processes using additive rather than subtractive process to produce precision parts. Our Investment Casting foundry uses ceramic lost wax process with an annual capacity of 1,000 tons capable of producing both stainless and carbon steel parts of unit weights ranging from 5 grams up to 10 kg (in special cases up to 50 kg) parts.
Die-Casting
Our aluminum die-cast production presses are fully-automated and/ or use with multiple-slides with cast tonnage ranging from 280 tons to 840 tons.  Materials used include A380 (most prevalent), ADC12 a.k.a. alloy 383 (for intricate parts), B390 (for good hardness and wear resistance), A413 (for high pressure application), AlSi12, AlSi10MgFe, and many others
Machining
MYKE Technologies are excited to announce that we have increased our machining capability in both CNC milling and CNC turning.  We now employ state-of-the-art equipment and techniques to provide our customers high quality, precision machining processes to complement our investment casting of parts.
Aluminium Sheets
With our machining capability we support customers with aluminium sheets and blocks. These are custom cut to customer specifications.
Stainless Steel Trays
MYKE Technologies produce a wide of Stainless Steel Trays.  Contact us for your stainless steel trays.
Business Services
Our new Business Services Division provides consulting services in Logistics Management and Manufacturing Management.  We work closely with our client in confidence.  Contact us today.